Green Energy Turbine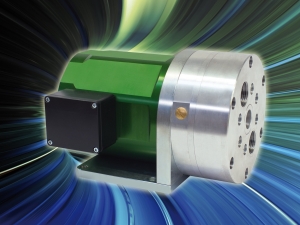 Deprag will shortly release a small turbine/alternator set that will be able to make use of gas pressure that would normally be wasted, or for recovering waste heat.
There are many processes that produce waste heat or gas pressure, if this energy can be harnessed and converted to electricity the savings could be enormous.
Examples of where our green energy turbine could be used to recover energy are:
Cooling in smelting plants (taking the heat out of air used to cool the process)

Cooling combustion engines

ORC process in small Biogas Plants

Pressure regulation in natural gas networks

Conversion of heat to electricity via the ORC process in other applications.
Advantages of the Deprag GET:
Even small amounts of energy can be recovered

The small size (not much bigger than a shoebox) of the turbine/generator means that it can easily be set up in muliple locations

Maintenance free - there is no gearbox between the turbine and the generator, and the turbine has no contact parts.

Plug and earn - why waste even small amounts of energy??
Flow- Optimised Design:
Deprag's Turbine Generator for the recovery of energy from processing gas is designed specifically for your process. It will be:
Flow optimised

Calculated

Designed

and custom built
For this reason we need to know more about your application.
We are interested in talking to you about turbine solutions and will make your waste energy recovery solution more profitable. Please contact our Product Manager Paul DeRossi on (+61) 0418 699 884 or on sales@assemblytech.com.au